There is certainly something special about Ibiza that attracts youth. The very burst of life in every nook and cranny of the island, the loud music everywhere and the crazy parties all around make the youngest of us dream of never-ending nights clubbing and having fun.
But Ibiza is not all about that. There is a side to this beautiful place that asks for peace and relaxation, a side worth discovering by tourists wanting to disconnect from their everyday life and reconnect with their inner self. And it's perfect for families, for couples who want some privacy and time for themselves, and for people seeking a quiet vacation where they can simply…be.
The vast options Ibiza offers are packed with lovely houses and villas overseeing the Mediterranean Sea, with magnificent views and quiet beaches, and the exact atmosphere you would look for when choosing the perfect spot for relaxing with your dear ones.
Families are welcome in these areas, with kid-friendly waterfronts, great cafes and restaurants nearby, and everything you need just one phone call away. And the activities available for such a vacation are bound to make you giddy with expectation!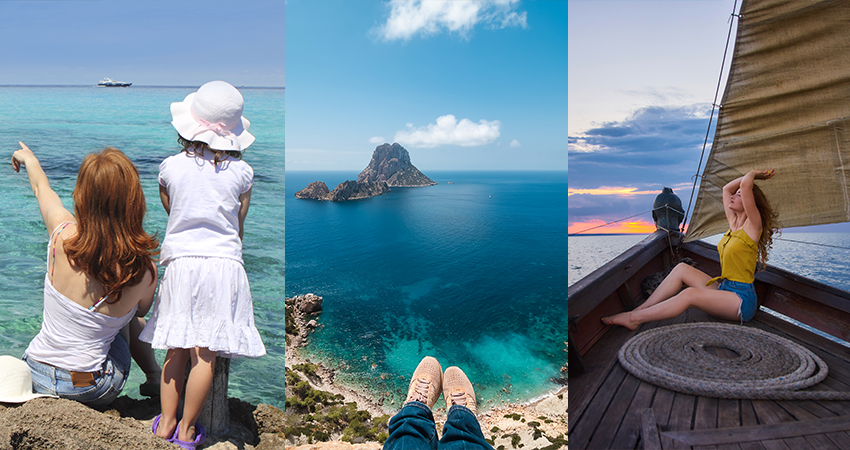 From long walks around the island, discovering the magnificent local trade fairs and hippy markets and the most beautiful spots to capture in photos, to cycling on hidden trails and enjoying the glorious natural habitat Ibiza has to offer, there is plenty to do during your stay with us.
You can marvel at Ibiza's natural wonders, go on a hike to the highest spots on the island for the greatest views ever and a sunset you'll never forget, go see some of the beautiful orchards and gardens on the island or embark on a boat trip and try snorkeling or scuba diving.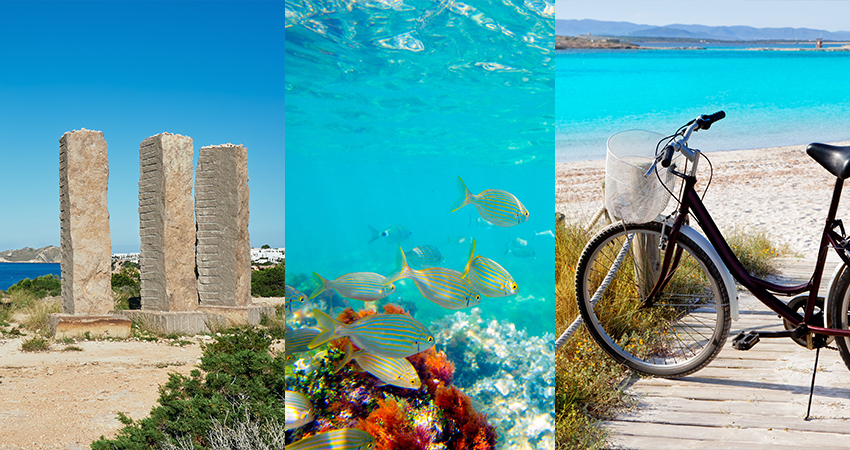 Whatever you choose, the perfect vacation you were looking for will be waiting for you right here, on the beautiful shores of Ibiza.